HKT – 05: KOH KAI NOK AND NAI ISLAND (SIC), Full day
The tour is operated 07.30 to 16.30 hrs.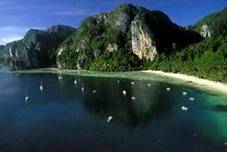 Take a 15-minute boat ride from Phuket Island to Kai Nok Island. Spend some time on the island feeding the fish, snorkeling, or relaxing on the beach. From Kai Nok Island proceed to Kai Nai Island, which features a large population of sea snakes, seabirds, and a turtle shaped rock. Return to the first island for lunch. After lunch at leisure on the island to do more snorkeling or possibly swim with the local dolphins.
TOUR INCLUDED
1. Licensed driver with licensed English, German, Spanish, or Chinese speaking guide (Depending on the customer's language requirement).
2. All road tolls and parking fees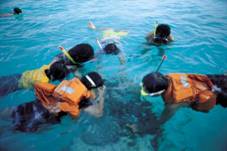 3. All admission fees
4. Lunch
5. Private tour: Transport by private air-conditioned vehicle
SIC: Transport by non-private air-conditioned vehicle
Thai Baht

Per pax

1 Pax

2 Pax

3 Pax

4-8 Pax

9-15 Pax

16-20 Pax

21-30 Pax

31 + Pax

SIC

UPON REQUEST

2,750


Booking | Back